Data Center Nation
Zurich 2023
07 November, 2023 | Zurich Marriott Hotel
The Switzerland data center market was valued at USD 2.28 billion in 2021 and is expected to reach USD 2.78 billion by 2027. Switzerland is attracting data center investments due to the some key advantages such as availability of free cooling, security of power supply, strong connectivity and reputation for technical innovation among others. Cloud service providers such as Microsoft, Google, and Oracle have a strong presence in Switzerland and are expanding further with the construction of new cloud regions.
The industry experiencing a sustained growth in the adoption of cloud-based services, AI, IoT, and deployment of 5G network services. Switzerland is one of the most mature markets in Western Europe and ranked as the third most attractive location out of 37 countries in the global Data Center Risk Index, according to Switzerland Global Enterprise.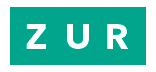 Hybrid IT
and Multicloud Strategies

Managed Colocation
Data Centers

Data Center
Sustainability

DC
Real Estate
500+

Data Center Decision Makers
40+

Industry-Leading Speakers
25+

Thought Leadership Sessions
93%

Attendees Have Final Sign-off
DCN Zurich Talks & Testimonials
Premium Content & Opinions from the Market
Zurich Marriott Hotel, Zurich
Neumühlequai 42,
8006 Zürich, Switzerland
Send us an enquiry and a member of our team will contact you to discuss your requirements.